14 NEW
GOKARTS
Goodbye gasoline karts and welcome electric karts!
Saftey has and always will be our top priority! The minimum height limits aswell as the rules are for everybodys safety. We have been doing this for over twenty years so we know what we are doing. Visit us and you will probably get the best gokart experience there is! 
In our modern gokarts, you not only have fun, you have real fun!
Electric with low weight and power that is sufficient.
Stinger is based on the very latest technology in automotive electronics. The modern technology gives a fantastic acceleration, low noise level and no emissions. A perfect choice for indoor facilities, the fine-tuning in electronics also makes it possible to keep all karts at exactly the same level.
The gokart also has:
– Brake scale, you roll, accelerate or brake
– Reverse button
Security
IF you happen to drive into something.
For us, safety is important and Stinger Electric is equipped with Caroli's innovative H.I.S.S "High Impact Safety System". This system means that the protective frame is more energy-absorbing and the map is more secure.
The Go map also has:
-Tree-point belt
-Spring steering wheel
-Neck protection
-Brake light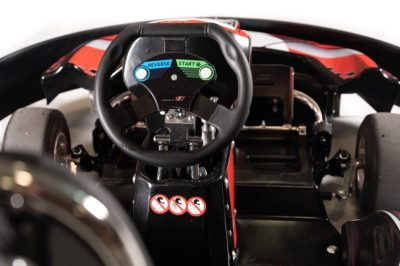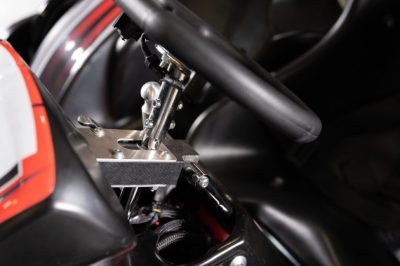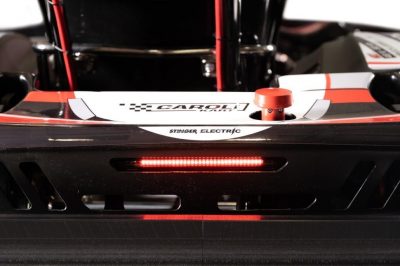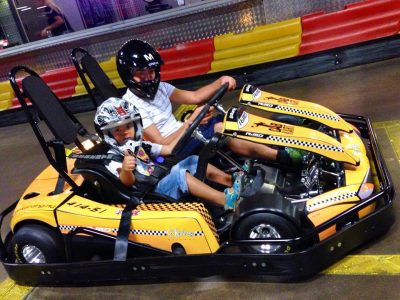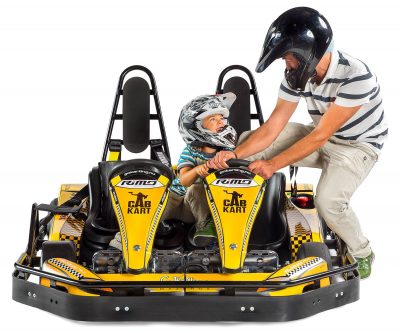 Vi har fyra Taxikartar
Båda rattarna kan användas för att styra karten (starkast vinner).
Föraren på vänster sida har tillgång till gas och broms.
Medföraren har ett fyrpunktsbälte.
Taxikarten är främst till för de som:
-Är över 1 m
-Behöver assistans
-Är oroliga att köra själva, stora som små
Efter att ha kört asfalt först, sen lackad betong i alla år så ville vi testa något nytt.
Efter att ha provat olika underlag så bestämde vi oss tillslut för ett material som du med största sannolikhet aldrig kört på!
Drift på en nivå för alla, du kan köra sidledes även i lägre hastighet om du vill känna hur det känns…eller lägg upp ett fiiiint låååångt brett ställ!
Du väljer.
Vi har alltid gillat höga varvtider och gjort vårat bästa för att få banan så lång som möjligt samtidigt som den ska vara rolig att köra. Efter mycket tricksande så landade banan tillslut på:
Vi kör en blandning på vår nya anläggning. Du får varvtider som vanligt, men vem uppskattar inte en trevlig drift/sladd?! Att sladda är jätteroligt men ingen höjdare för dina varvtider. Så låt din känsla för dagen avgöra, blir du snabbast eller bredast? I kurvorna har vi försökt att ha en stabil däck rad för att undvika allvarligare skador. Plastbarriärernas uppgift är att forma banan och agera som stöd för däcken så att de inte flyger över hela banan. Barriärerna och däcken må se mjuka och fluffiga ut, men de är stenhårda att smälla i. Bästa tipset är att undvika att kör in i dem likaväl som i varandra!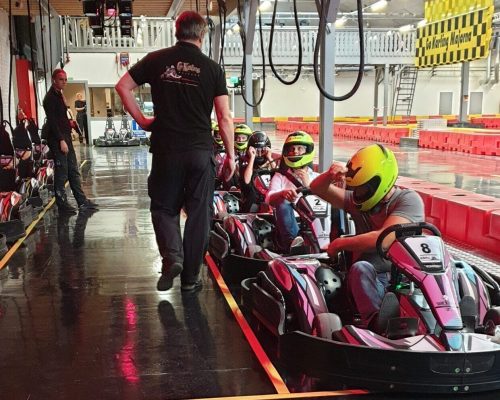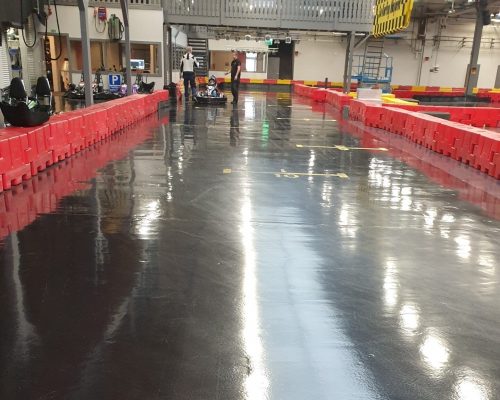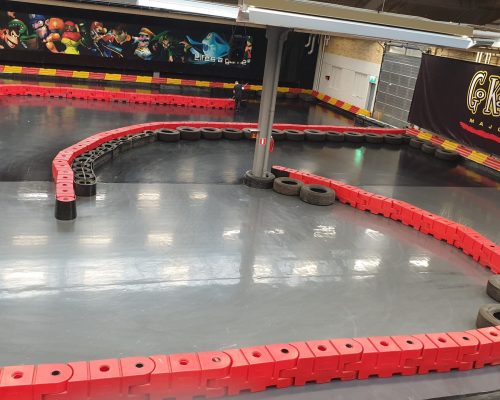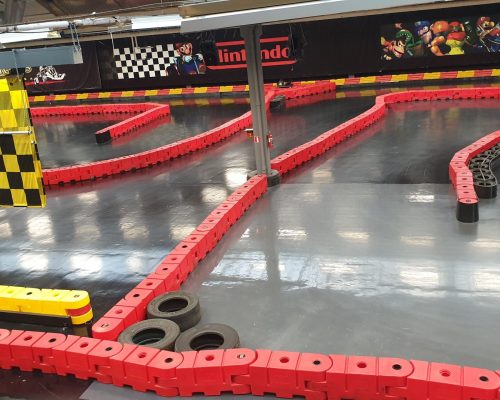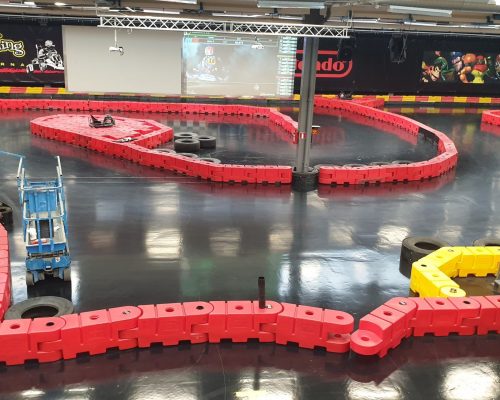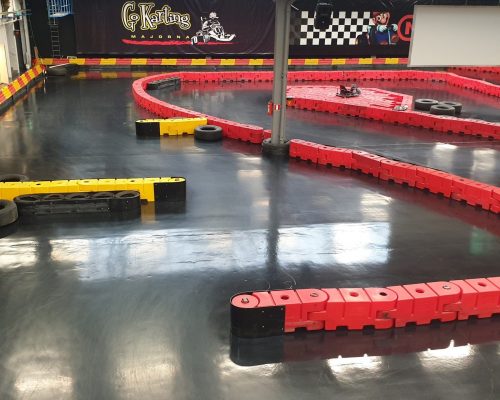 Se hela gokart banan via länken nedan