14 MODERN
GOKARTS
Goodbye gasoline karts and welcome electric karts!
Saftey has and always will be our top priority! The minimum height limits aswell as the rules are for everybodys safety. We have been doing this for over twenty years so we know what we are doing. Visit us and you will probably get the best gokart experience there is! 
In our modern gokarts, you not only have fun, you have real fun!
Electric with low weight and power that is sufficient.
Stinger is based on the very latest technology in automotive electronics. The modern technology gives a fantastic acceleration, low noise level and no emissions. A perfect choice for indoor facilities, the fine-tuning in electronics also makes it possible to keep all karts at exactly the same level.
The gokart also has:
– Brake scale, you roll, accelerate or brake
– Reverse button
Security
IF you happen to drive into something.
For us, safety is important and Stinger Electric is equipped with Caroli's innovative H.I.S.S "High Impact Safety System". This system means that the protective frame is more energy-absorbing and the map is more secure.
The Go map also has:
-Tree-point belt
-Spring steering wheel
-Neck protection
-Brake light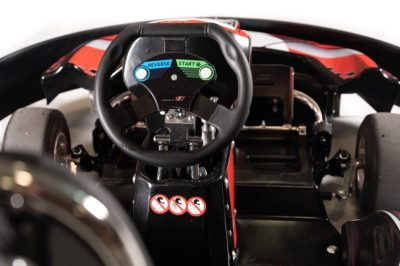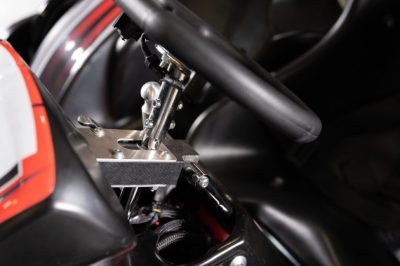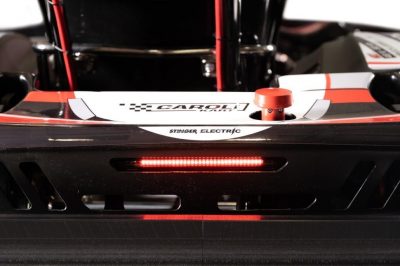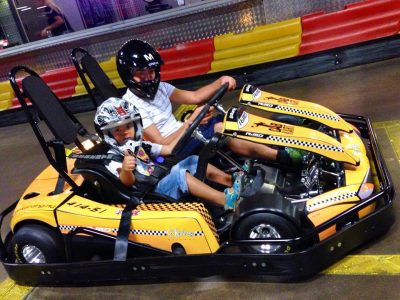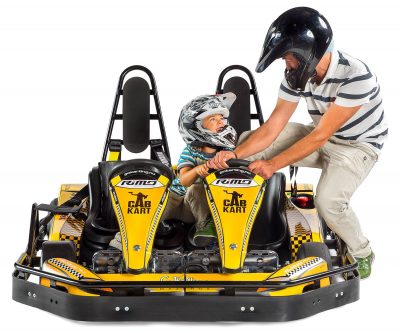 We have four Taxikarts
Both steering wheels can be used to steer (stronges person wins).
The driver on the left side is the only one who can use the accelerator and brake.
The co-driver have a four point belt. 
The Taxikart is mostly for those who:
Are above 100 cm

In need of assistance

Are too scared or worried to drive on their own, regardless of age.
After moving from our previous track at Majorna we wanted to try something new with the driving surface. Instead of the more common asphalt and concrete we decided on epoxy pain to make the track more drift friendly. Something you most likley never tried before! Drifting on an entierly new level even at lower speeds. 
We have always liked high lap times and did our best to make the track as long as possible while still being fun to drive. After much trickery, the track finally landed on:
At our track you will always get your lap times after each heat where you can see your progress. For those of you who don't care about lap times and just wants to drift because it's fun your free to do so as well. In the curves, we have tried to have a stable tire row to avoid more serious damage. The task of the plastic barriers is to shape the track and act as a support for the tires so that they do not fly over the entire track. The barriers and tires may look soft and fluffy, but they are rock hard to slam into. Best tip is to avoid running into them as well as each other!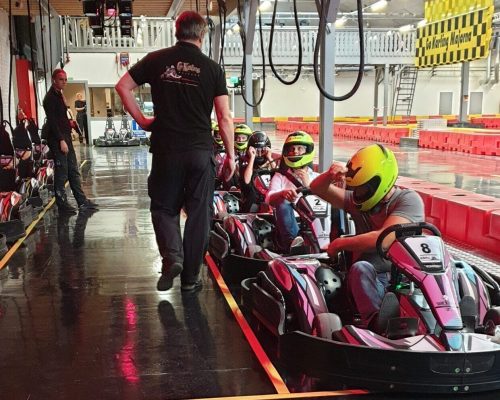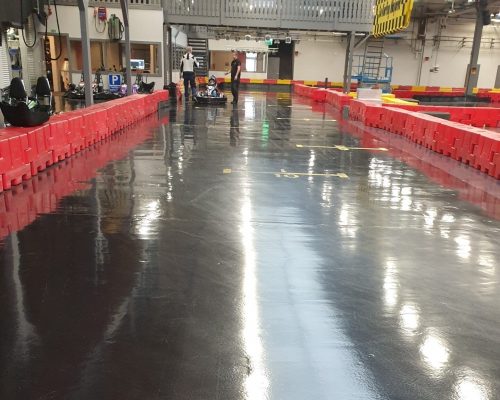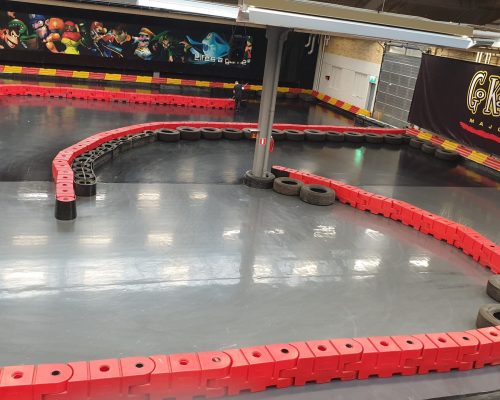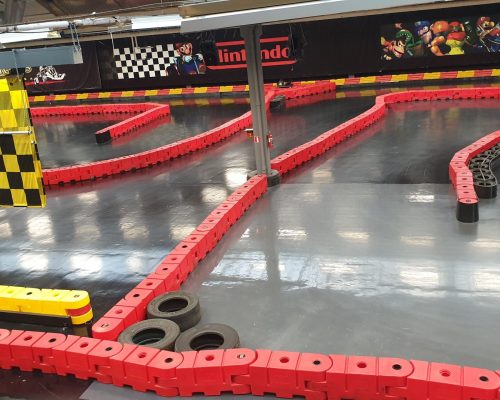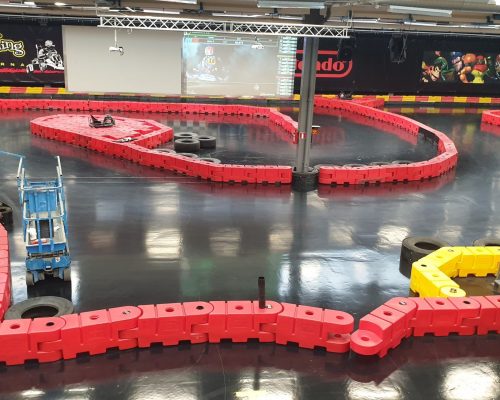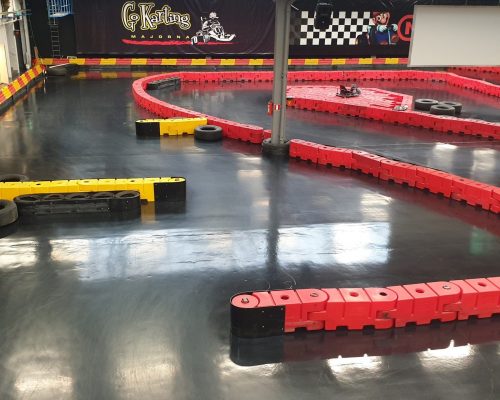 See the entire track by clicking the link below