Chose number of karts & race type
Book here or call 031-126588.
Cancellation or changes to bookings take place no later than 7 days before the driving date, otherwise 100% of the booking price will be charged.
Unless you treat all drivers make sure they understand that it costs money when they say yes/pay you in advance.
We apply exceptions to the right of withdrawal/distance contract law when you book.
Book the track at probably the worlds best Gokart track!
An experience you won't soon forget!
(For school classes and SIS homes, there is the possibility of a customized layout. Call in for more information on 031-126588).
Here you will find a simple description of what the setup of our bookable races looks like.
At the bottom you will also find general information, information about conference rooms and Sundays.
Do you want to eat something after driving?
More information about our neighbor Nordic Sportsbar can be found at the bottom of the page or click on the logo below.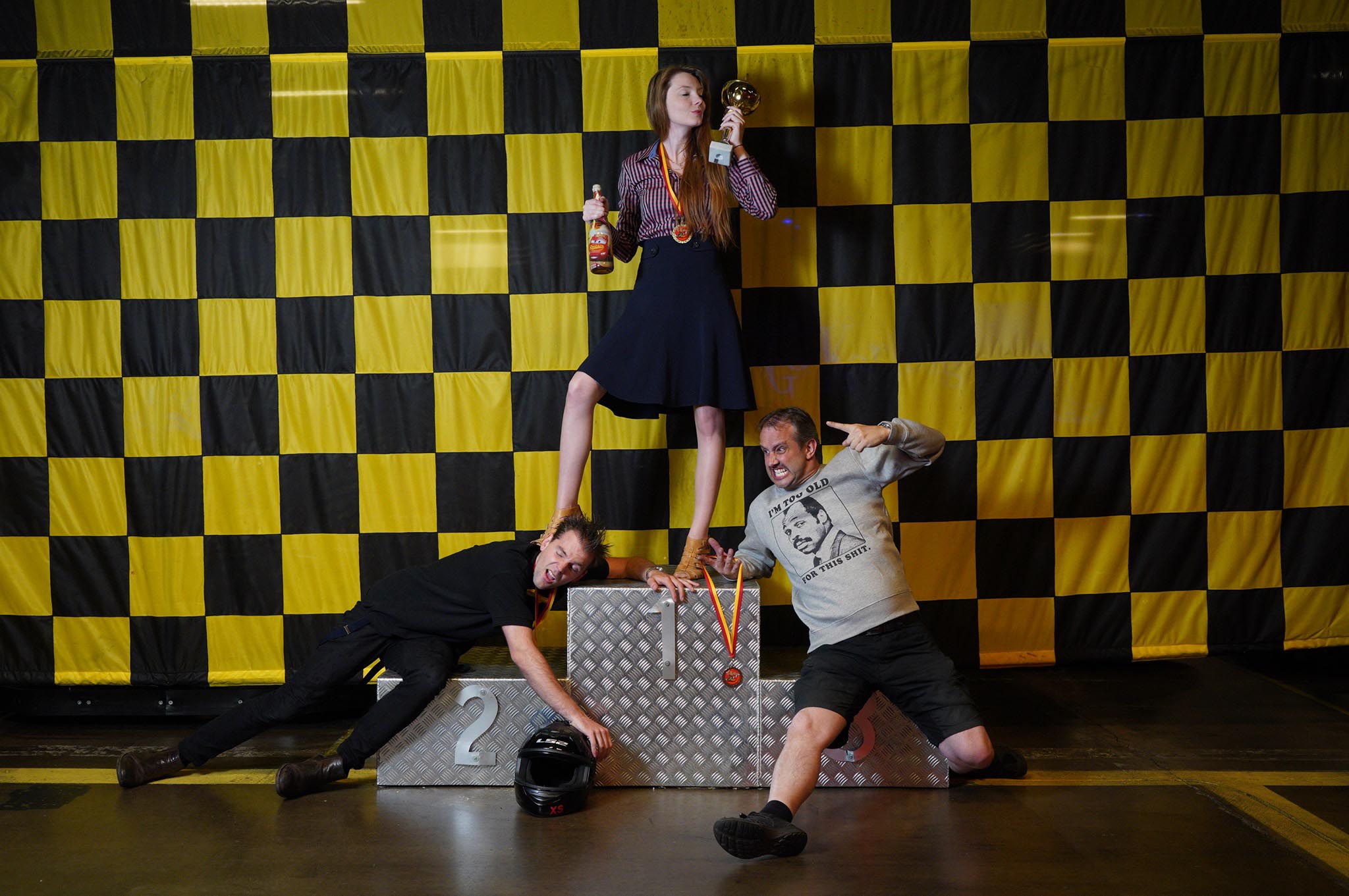 Our most popular race! Suitable for groups of up to 32 people. (We recommend Le Mans if you are more)
3 heat per person
Tracktime: 30 min per group people

Briefing: 30 min

Price cermony & a picture included
Le Mans (Team Competition)
In addition to one's own driving performance, teamwork applies.
You are divided into groups (make your own or let us do them) you drive a couple of training / qualifier laps. The final is like a relay where you change drivers every 8 laps until the time runs out.
Most laps wins!
Minimum 8 drivers

Tracktime: From 1,5 h

Briefing: 30 min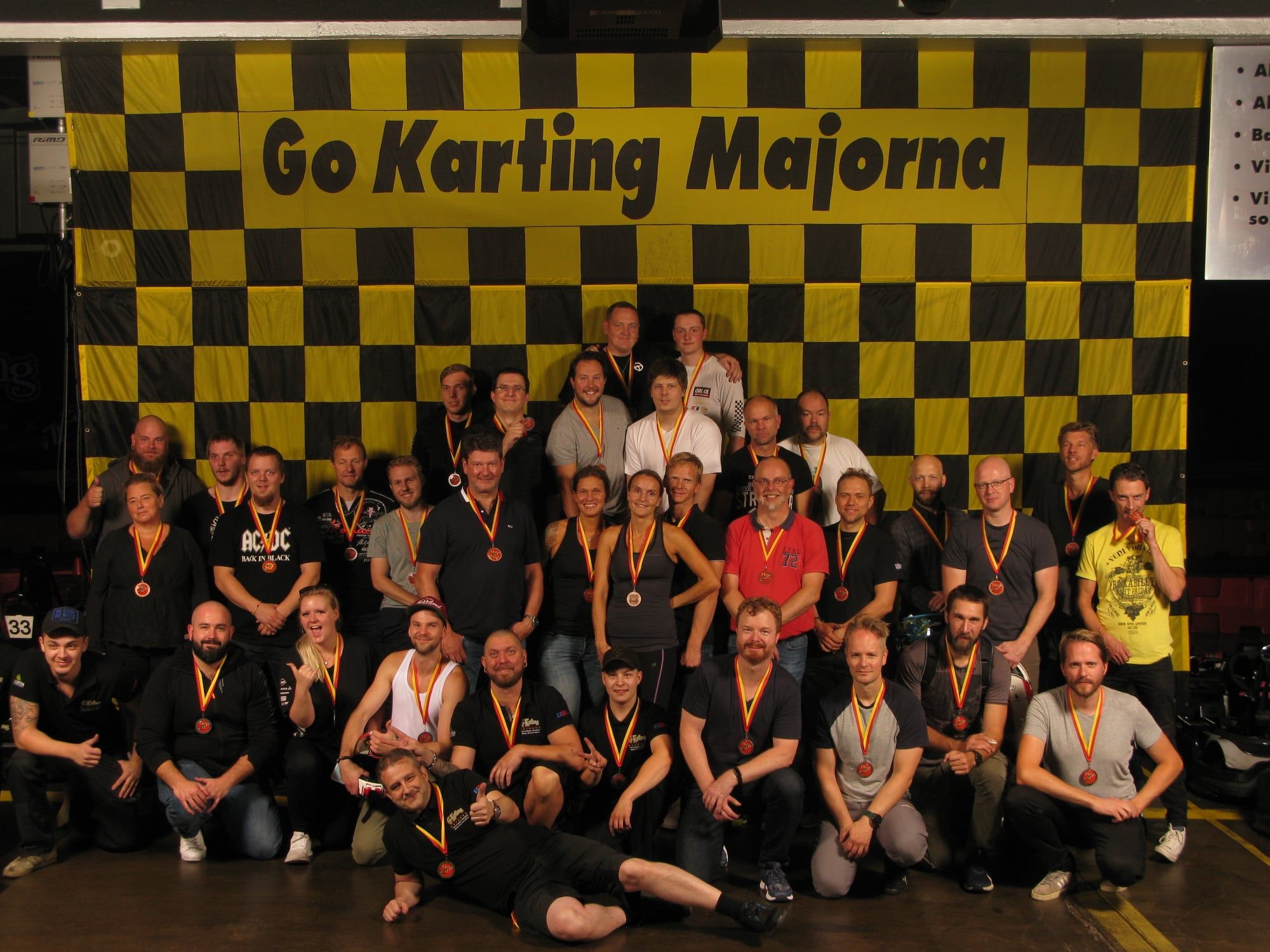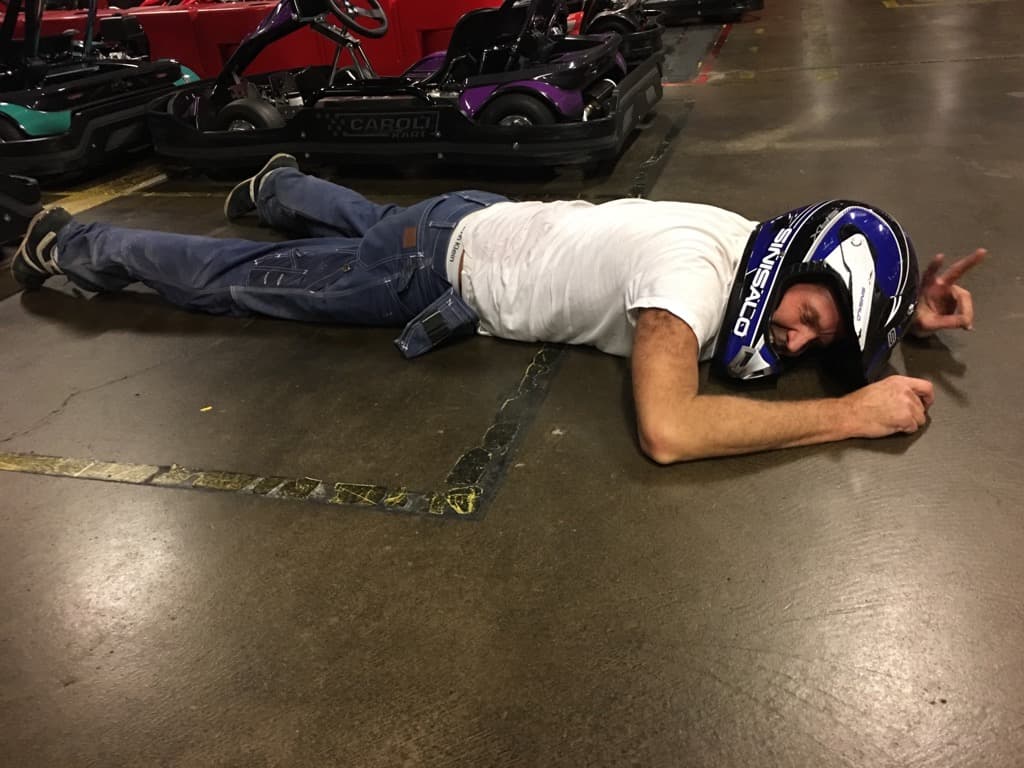 For those of you who wants to drive a lot.
5 heats per person.
Tracktime: 1 h

Briefing: 30 min

Price cermony & a photo included.

Totalt: 1,5 tim. 
Family race / Birthday race
Book a driving experience with the whole family or why not celebrate the birthday child at our place?
2×9 minutes heats per person

Tracktime: 30min per group of 9 people.

Briefing: 30 min

Price cermony & a photo included.

Min. length 140cm to drive on your own
Min. length 100cm Taxikart (2 of them)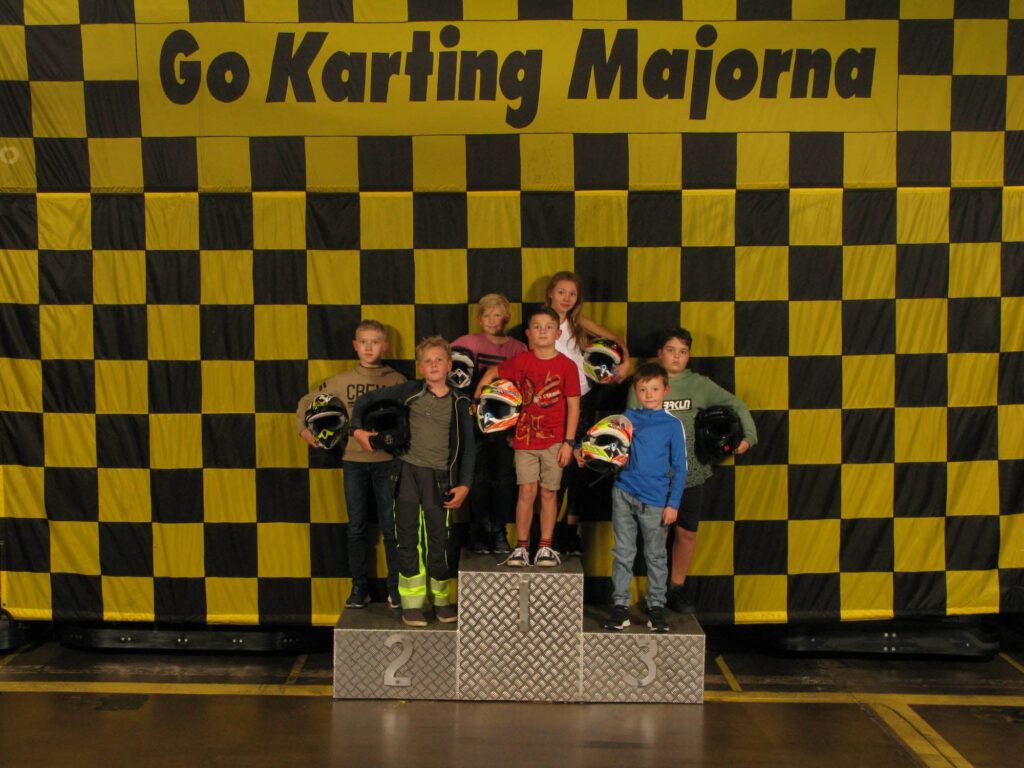 When you book a race, you have the entire track to yourself.
We run up to 9 karts at the same time.
Everyone who books the track must ensure that all drivers are informed about the rules.
Medals for those who came in 1st, 2nd and 3rd place as well as group photos are included in all bookings. Family driving / children's parties include medals for all children.
Conferrence room - will be available shortly!
For those of you who want a conference room, there will soon be an option to book our conference room. There you can give lectures, eat and be undisturbed. Separate toilets and showers are also available adjacent to the conference room and it has a maximum capacity of 20 people. NOTE! Booking of the conference room is done by phone at no.
031-126588
as it is a separate service offered outside bookings.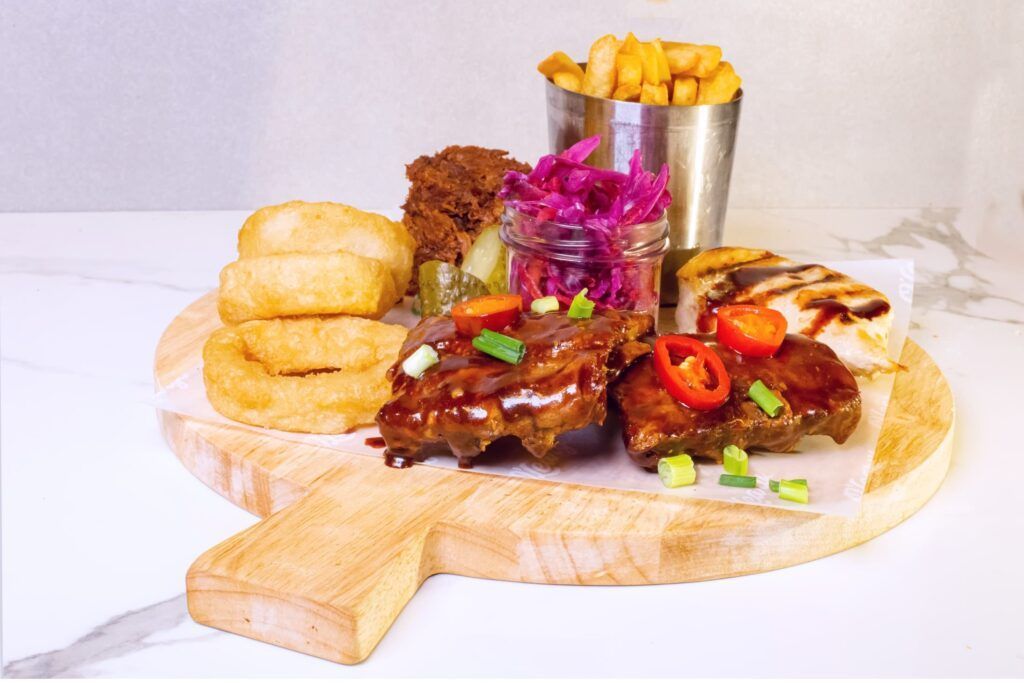 We have a collaboration with Nordic Sportsbar which is located right across the street. There you can continue the day / evening with something good to eat and drink after your drive.
Opening hours:
Monday | 15:00 – 22:00
Tuesday- Thursday | 15:00 – 23:00
Friday | 15:00 – 24:00
Saturday | 12:00 – 24:00
Sunday | 12:00 – 22:00
For those of you who book the track there will be an option to book food at Nordic Sportsbar through us.
for family, friends and coworkers!
Popcorn, a free drink, cheddarcheeseburger & coleslaw
for the youngest!
Popcorn, drink, 130g burger & ice cream.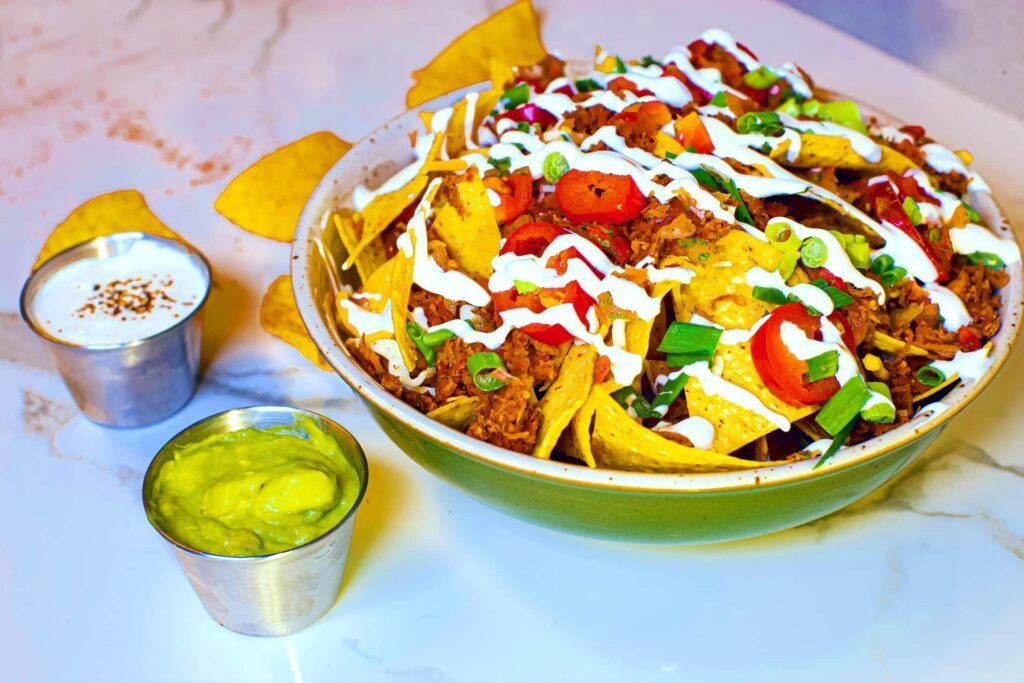 If Gokarting is not enough to fill the day, we recommend a visit to our dear neighbors where they offer, in addition to food, various activities such as bowling, board games, shuffleboard etc.
For children's parties, it is possible to book food after your ride with us.